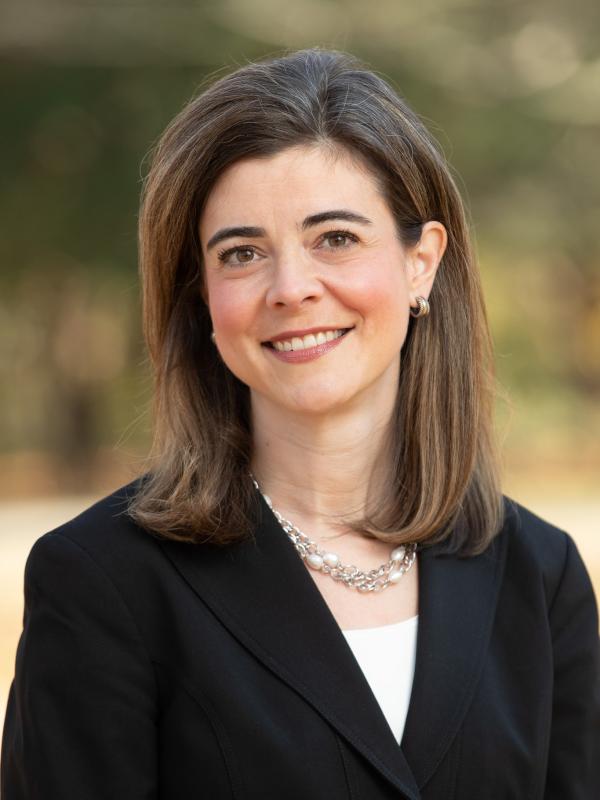 Anne E. Ralph
Associate Dean for Academic Affairs; Clinical Professor of Law, Moritz College of Law
333 Drinko Hall
55 W 12th Ave
Columbus, OH
43210
Areas of Expertise
Civil Litigation and Procedure
Legal Writing and Research
Education
JD, University of Virginia School of Law, 2004
BA, University of Notre Dame, 2001 (summa cum laude)
Professor Anne E. Ralph teaches  Legal Analysis and Writing (LAW) I and II, Advanced Legal Writing, and Pretrial Litigation. Before joining the Moritz faculty in 2011, she practiced with law firms in Washington, D.C. and Columbus, focusing on copyright, civil rights, complex business litigation, and appeals. After law school, Professor Ralph clerked for Judge Kenneth F. Ripple of the U.S. Court of Appeals for the Seventh Circuit.
Professor Ralph is a graduate of the University of Virginia School of Law and the University of Notre Dame. At the University of Virginia, she was a Hardy Cross Dillard Scholar, was elected to the Order of the Coif, and was a member of the Virginia Law Review and the Virginia Journal of International Law. Professor Ralph graduated summa cum laude from the University of Notre Dame with a B.A. in English and philosophy, and she was a member of Phi Beta Kappa.
Professor Ralph's scholarship focuses on the intersection of law and narrative. Her work has appeared or will appear in Washington Law Review, Nevada Law Journal, and the Yale Journal of Law & the Humanities. Her article Narrative-Erasing Procedure won the 2018 Penny Pether Award for Law and Language Scholarship.
Professor Ralph is a member of the Board of Directors of the Legal Writing Institute (LWI), a nonprofit organization dedicated to improving legal communication and the second-largest organization of law professors in the United States. She serves as Managing Editor of the Monograph Series of the Legal Writing Institute.