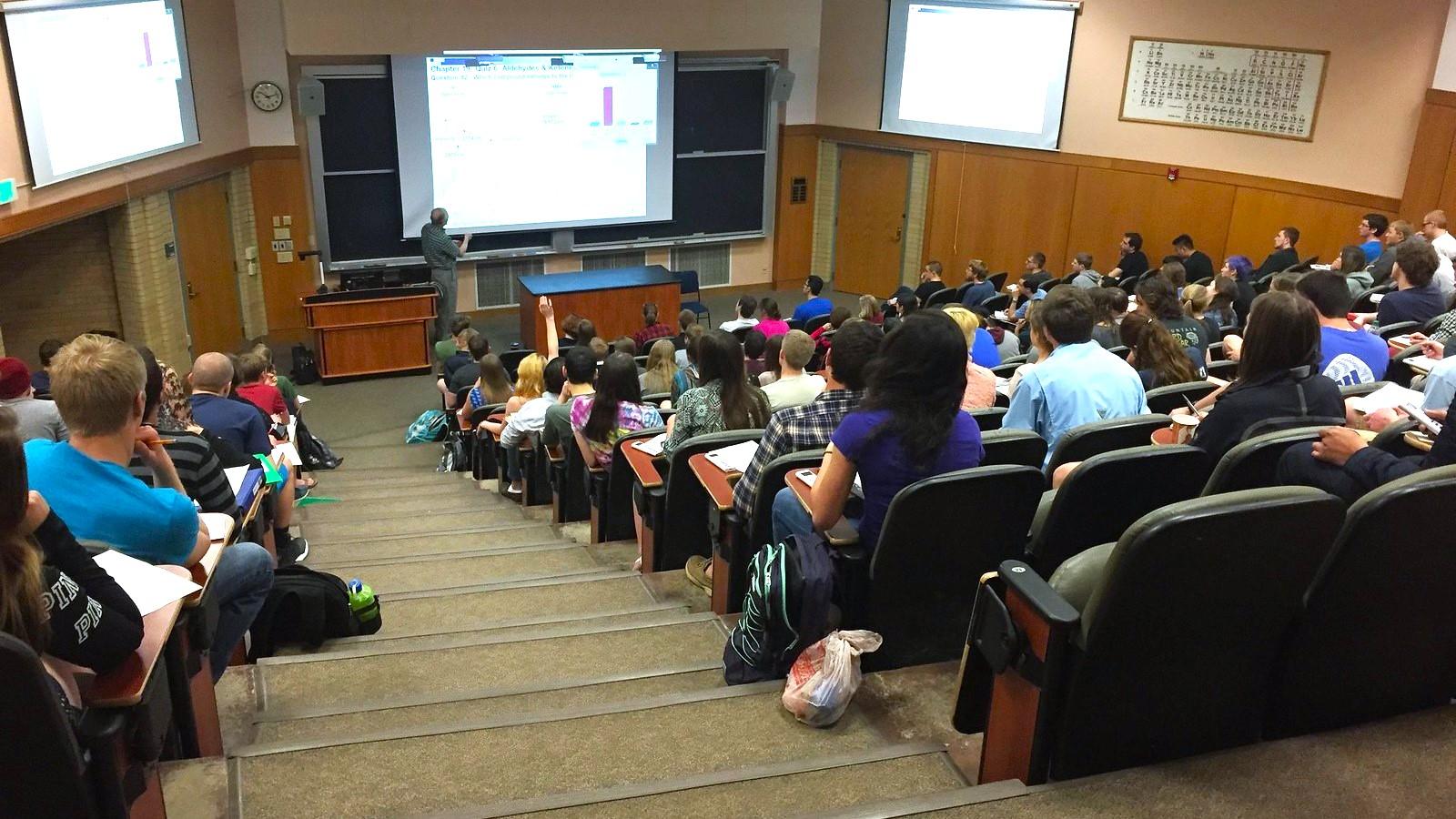 Body
About Shop Class for Democracy
It's clear that our democracy is imperiled by our toxic politics. IDEA believes the way to better politics is developing a citizenry with the ability to self-govern. The capacity for true self-governance involves the ability to acquire and evaluate information, the skills to dialogue across difference and make deliberative decisions together, and commitment to democratic values, institutions and practices. Simply educating students to understand and participate in our current dysfunctional modes of politics will only perpetuate our ongoing crisis– we must prioritize the development of the skills necessary for self-governance, i.e.  "education for citizenship," to all University students as early and comprehensively as possible. Of course, students should know the functions of the three branches of government, the five freedoms guaranteed by the first amendment, and so on. But such rote learning alone does not get to the heart of the matter. Education for citizenship requires something much more like a "shop class" for democracy, where students can learn the skills necessary for self-governance through practice.
Additionally, this deliberative environment is also an ideal setting in which the University can engage students around the concepts of academic freedom, inclusion, and how they can be balanced via civil discourse, which is why the Shop Class for Democracy initiative has been made part of the Civil Discourse Project.
 
The Strategy
The format for the Shop Class for Democracy program involves expanding IDEA's previous work with deliberative forums, which have been repeatedly shown to have a host of positive effects on their participants. The deliberative democracy literature, including Dr. Michael Neblo's Politics With the People, has repeatedly proven that these deliberative activities increase participants'  sense of efficacy and trust in democratic institutions while also reducing affective polarization (the tendency for partisans to view other political parties negatively). 
Shop Class For Democracy deliberative forums will build students' skills in critical thinking, dialoging across difference, and deliberative decision-making and promote stronger commitment to democratic values and institutions. In offering this experience to all first-year students, Ohio State will build an academic infrastructure among departments and staff that will extend deliberative discussion to a diverse array of subjects – not just political science. Students will have the power to engage in deliberative discussions on their own issues, expanding their comprehension in a multi-dimensional manner. The vision for the Shop Class for Democracy program is to reach as many first-year students as possible in 2022, and to expand this capacity so every undergraduate student at all campuses will have experienced a deliberative forum within five years. 
How it Works
In September 2022, the entire incoming first-year class ( will be invited to participate in a pre-survey, wherein students will answer questions regarding their attitudes towards politics and the issue to be deliberated on in the forums "Academic Freedom & the Inclusive Campus." 
Once students have responded to the survey, the respondents will be separated into a control group and two treatment groups.  One treatment group will be invited to participate in in-person deliberative forums, while the other will be invited to participate in an online deliberative forum using the Common Ground for Action platform. Each small group will have a maximum number of 12-15 participants in order to accentuate the impacts of personal discussion and deliberation. 
After the deliberative forums for the semester have been held, everyone who took the initial pre-survey will be invited to participate in a post-survey of identical design to the pre-survey. By designing the Shop Class for Democracy program with a control group (those who did not engage in the Deliberative Forums) and treatment groups (those who did), IDEA will be able to clearly measure the impact such participation has on attitudes, trust, and a sense of efficacy. 
 
Want to Participate?
First-year students who want to try a deliberative forum are encouraged to first take the pre-survey. Once the survey is closed, participants will be selected for in-person or online forums, depending on their preference, and can register for the different forum opportunities via the First Year Success Series event calendar.

If you are not a first-year student but would still like to participate, great! You can register for a Shop Class for Democracy deliberative forum here.
See IDEA's Framework for Campus Deliberation
IDEA is committed to academic freedom and excellence as well as to the promotion of an inclusive, respectful campus. There are numerous ways of achieving this goal -- however, each approach has unique consequences and tradeoffs to consider. IDEA's Framework for Campus Deliberation puts these different approaches, and their consequences, into one convenient format.