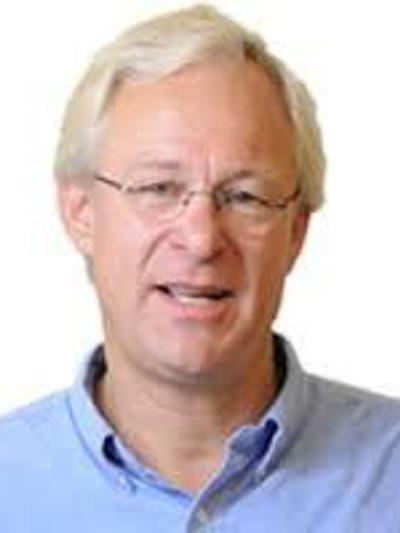 Josef C.N. Raadschelders
Professor, John Glenn College of Public Affairs; Associate Dean for Faculty; Faculty Director Professional Development Programs
350D Page Hall
1810 College Rd S
Columbus, OH
43210
Education
Ph.D. University of Leiden, Social Sciences and Public Administration, 1990
M.A., University of Leiden, Public Administration and International Relations, 1982
B.A., Teachers College, History and Textiles, 1979
Professor Jos Raadschelders does research in and teaches about public administration theories, history of government, comparative government and civil service systems.

He received his doctorate in the social sciences from the Department of Public Administration at the University of Leiden (1990), a master's in history (with minors in public administration and international relations) from the University of Leiden (1982), and a bachelor's in history and textiles from Teachers College, Delft, The Netherlands (1979).

He currently serves as the associate dean of faculty development of the John Glenn College of Public Affairs at The Ohio State University and has been a faculty member since 2011. Previously he served as assistant and associate professor of public administration at the University of Leiden (1983-1998) and as an associate and full professor of public administration at the University of Oklahoma. Since 2011 he is affiliated as a full professor with the University of Leiden, where he teaches in June and supervises master's theses. He served as managing editor of Public Administration Review (2006-2011) and is a fellow of the National Academy of Public Administration (NAPA).

His research focuses on the structure and functioning of governments at large from a historical and comparative perspective. He has also written extensively about the study of public administration as an academic pursuit. He has published more than 140 articles and book chapters, multiple book review essays, and (co-)authored and (co-)edited multiple smaller and larger books.

He teaches courses at undergraduate, graduate, and doctoral levels on organizational theory, policy-making and process, foundations of public administration as a study, and comparative government. Recently taught courses at the Glenn College include: PA 2110 Introduction to Public Affairs; PA 6000 Policy Formulation and Implementation; and PA 8000 Foundations of Public Administration. He also taught elected officeholders, career civil servants, diplomats, and military and police personnel from a variety of countries around the world.

In The Netherlands, Professor Raadschelders has been involved in some applied research projects for, among others, municipalities, water boards, and the national association of itinerant merchants. In 2017 he was a member of a five-panel White Paper published by NAPA on civil service reform in the United States.